"Fortune favours the flirtatious."

Title: The Gentleman's Guide to Vice and Virtue
Series: Guide (#1)
Author: Mackenzie Lee
Publisher: Katherine Tegen Books
Genre: Historical Fiction / Young Adult / Romance / LGBTQ+
Page number: 513
Synopsis (from Goodreads)
Henry "Monty" Montague was born and bred to be a gentleman, but he was never one to be tamed. The finest boarding schools in England and the constant disapproval of his father haven't been able to curb any of his roguish passions—not for gambling halls, late nights spent with a bottle of spirits, or waking up in the arms of women or men.
But as Monty embarks on his Grand Tour of Europe, his quest for a life filled with pleasure and vice is in danger of coming to an end. Not only does his father expect him to take over the family's estate upon his return, but Monty is also nursing an impossible crush on his best friend and traveling companion, Percy.
Still it isn't in Monty's nature to give up. Even with his younger sister, Felicity, in tow, he vows to make this yearlong escapade one last hedonistic hurrah and flirt with Percy from Paris to Rome. But when one of Monty's reckless decisions turns their trip abroad into a harrowing manhunt that spans across Europe, it calls into question everything he knows, including his relationship with the boy he adores.
---
[5/5]
I need to travel back in time to the eighteenth century and go on a similar Grand Tour because oh my God, after reading this book, who wouldn't be tempted to?
This is, in all honesty, the best historical fiction novel I've read so far, and the reasons are too many to count on my fingers. I can't believe I didn't read this sooner – seriously, I'm heartless.
It's impossible not to love the characters of this book. You better not come to me saying things like "oh, Monty is horrid—" because you'd be dead where you stand. Don't insult my fugitive children, they're pure and precious and brave beyond description. 💖
➳ Henry Montague "Monty": my bisexual child who must be protected at all costs
Cocky, overconfident, flirtatious, and also kind of (read: very) idiotic.
In other words, I adore him.
Now, of course, Monty is a lot more complicated than that – he feels happiness, regret, sadness, fear, and love. The only problem here would be that he really sucks at expressing himself if it's not through kissing or – *cough* uh, more than kissing.
You know how people say "think twice before you act"? Yeah, well, Monty totally skips over the "think" part and just jumps straight into the "act". Reckless? Definitely. Does that make me love him any less? Oh, hell no.
(Plus, bless Monty's habit of not thinking because hey, it does do the trick sometimes. *pats him on the back*)
The incredible thing about Monty's character is the way it slowly changes throughout the book. He still remains just as cheeky, just as mischievous, just as flirty – but he learns a lot from his mistakes and from the people he encounters on his Tour. Initially, Monty had been ignorant about his white privilege – how, because of his skin colour, things are easier for him than they are for someone like Percy, who is black. It's not that Monty is racist, because he defends his friends when they are faced with it, but he doesn't seem to understand the difference that one's skin colour makes in their life. He doesn't understand it when Percy insists that he can defend himself and doesn't want Monty to do it for him. By the end of the book, however, he slowly starts to realise his ignorance and, hopefully, aims to overcome it.
Monty also goes through his own conflicts – trying to ignore the taunts of others if they find out that he's attracted to girls and boys; people telling him that he's a disgrace, that he'll always be a disgrace. Of course, because this book takes place in the eighteenth century, there are no labels. Terms such as "bisexual" did not exist back then, even though queerness did. This book highlights the struggles that queer people went through during these times, back when being queer was considered a crime, and that is very important. This book isn't just about white, straight people. This book is about those whose voices have been drowned out, those whose voices were ignored because they "failed to meet society's standards". Although Monty starts off as a massive jerk in the beginning (okay, a lovable jerk, but you get me!), he still goes through his own struggle of self-acceptance. His story still deserves to be told.
Not to mention (yeah, I'm still not done – I just love him too much, okay?) Monty's trauma from the abuse he receives from his father is heartbreaking to read about. It follows him throughout his journey, throughout his life. If he's attacked, he'll imagine his father beating him. Even if someone is simply reaching out to touch his cheek, he'll still imagine his father's cruelty. Reading those parts made me want to cry for my poor child. He hides his pain behind a confident grin and comes off as egotistical (which, well, he is) but this "façade" that he has on does a very good job of hiding his true feelings. *sobs*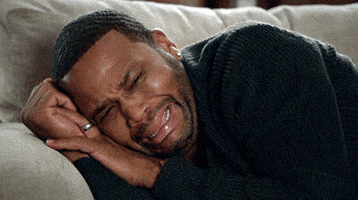 ➳ Percy Newton: my pure & innocent child who has to struggle a ton because he's black and gay in a world of white and straight people
Ah, Percy. Where do I start with my sweet, adorable Percy?
You can say that he's the exact opposite of Monty: shy, respectful, keen, patient. He goes through a lot of hardship in this book but still battles his way through it and comes out a victor. *sniffles* Truly, a beautiful sight.
Now, although Percy grew up in Britain and was brought up like a noble, he still faces racism and is constantly looked down upon because he has a darker complexion. I love that this is highlighted, because a lot of times, historical fictions completely ignore that these things actually happened. Real people suffered because of their skin colour and sexuality. Nowadays, there's a lot of support to go around, and that's great! But imagine how things were back then, when almost everyone thought you were a monster, a freak, "possessed" – because of things beyond your control. For someone to survive and break through all that, they had to be especially strong. And although Percy isn't fierce by nature, he's determined to defend himself and turn his back on the ignorant, because, really, it's much wiser to avoid wasting your time with people who won't even understand.
In the first couple chapters, while attending a party, a lady claims that she's against racism, and then insists that Percy is somewhere from Africa when he clearly states that he is actually from Britain. *sigh* My poor child. *hugs* It's okay, I shall protect you.
It's evident throughout the book that Percy cares for Monty a lot. No matter how stupid he can be sometimes (and, uh, believe me—Monty does have his fabulous moments) he's always there for him, ready to protect him at the cost of his life. Their romance is very heartwarming to read, and that ending—! *sobs* MY BABIES!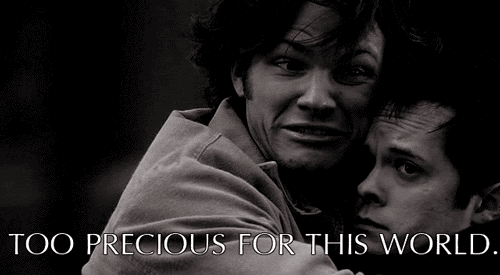 ➳ Felicity Montague: my badass sister who will take no crap from anybody, especially no misogynist who tells her she can't study medicine because "*gasp* she's a GIRL!"
Women did not have it easy in the eighteenth century. Heck, we still don't have it easy today. But can you imagine someone crushing your dream every time you bring it up because it's "not a job for a girl"?
Yep. It sucks.
Felicity is, in full honesty, one of the most intelligent characters I've ever read about. She's sassy, she's strong, she's decisive, and she's outstanding in the field of medicine.
She's also probably asexual, because, when asked about kissing, this was how she responded: "I don't think it's for me. Even if it's better someday." She expressed very clearly that she didn't like it and wasn't interested, too.
Like I mentioned before, no labels existed back in the day, but I find it very difficult to un-convince myself (is that a word? No?) that Felicity is an aromantic ace. She shows no romantic interest in anyone, barely thinks about kissing and relationships, and believes she can remain a strong, independent and incredibly clever woman without a spouse by her side—and it's true! We're talking about someone who literally sews herself shut at one point and doesn't even wince. Whoa.
She's not immune to the eighteenth century "norms", though. While she's not spiteful about it, she does question Monty's attraction to males and doesn't seem to understand it completely, which is realistic—but she accepts him and his relationship with Percy nonetheless. Sometimes I even think she ships it. (And honestly, can we blame her?)
One last thing: allow me to show you one more time just how amazing Felicity is…
"Just thinking about all that blood." I nearly shudder. "Doesn't it make you a bit squeamish?"
"Ladies haven't the luxury of being squeamish about blood," she replies, and Percy and I go fantastically red in unison.
*claps* YOU TELL 'EM, MY GIRL.
This book does not only deal with racism, sexism and queerphobia – it also deals with a disease. I won't spoil anything, but it highlights how one doesn't have to cure themselves to be happy. That they don't have to be "normal" to live a content life, and that what's truly important is to accept and love themselves. I personally think this is dealt with very well; there really should be more books pointing this out. And consider, once again, that this is in the eighteenth century, when those with diseases were treated as outcasts, as though they bewitched or something. Needless to say that it is especially sad, and makes you root for the characters even more.
One of Ms. Lee's strong points is writing action scenes – mainly because they're written in a way that not only makes them addicting to read, but also hilarious. A sly comment here, a comical fall there…I mean, I know I'm supposed to be fearing for the life of my precious characters, but I also can't help but laugh. Wow, I'm a horrible person.
To summarise (yeah, I know this review is too long…whoops…): a diverse cast in a historical fiction novel; issues like racism, sexism, queerphobia and mistreatment towards the disabled are tackled, showcasing the struggle people have gone through; adorable and moving romance; hilarious action scenes.
What's not to love? And more importantly, how long must I wait for the sequel??
Have you read The Gentleman's Guide to Vice and Virtue? Feel free to leave a comment!
Stay creative,
Angel